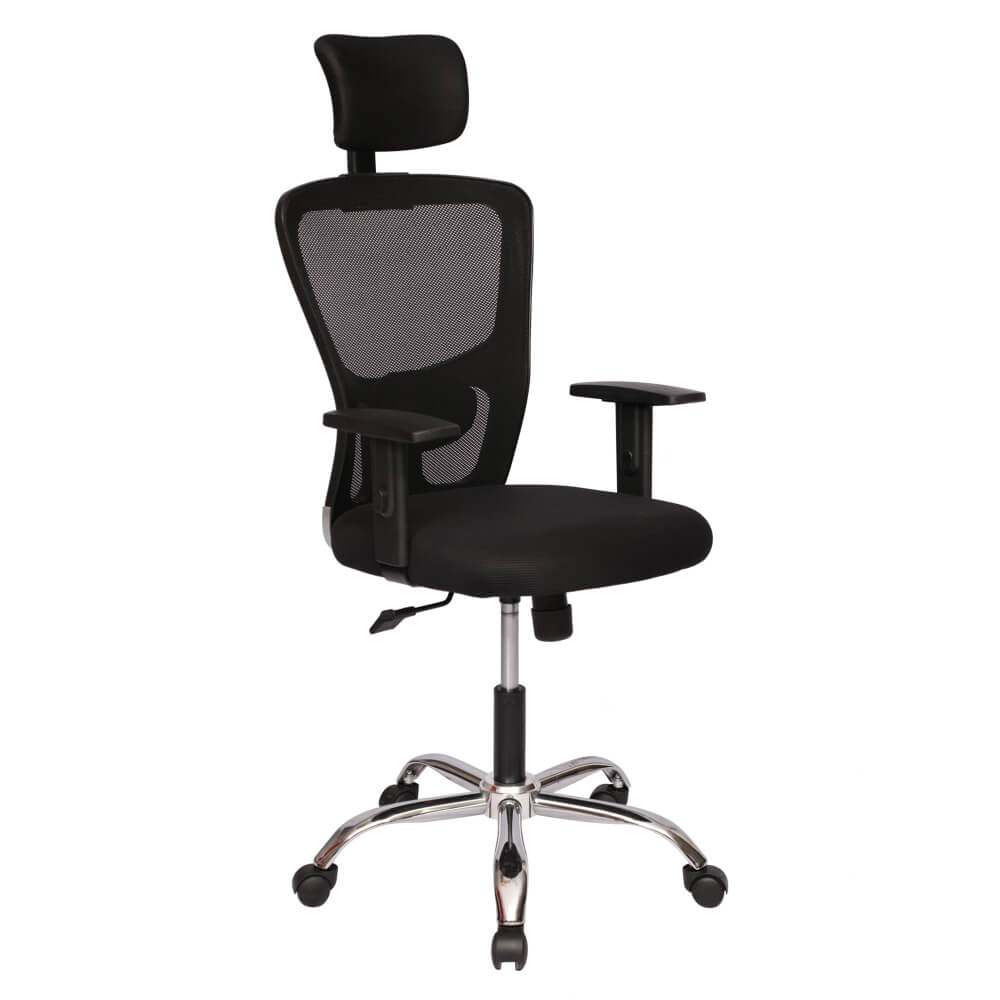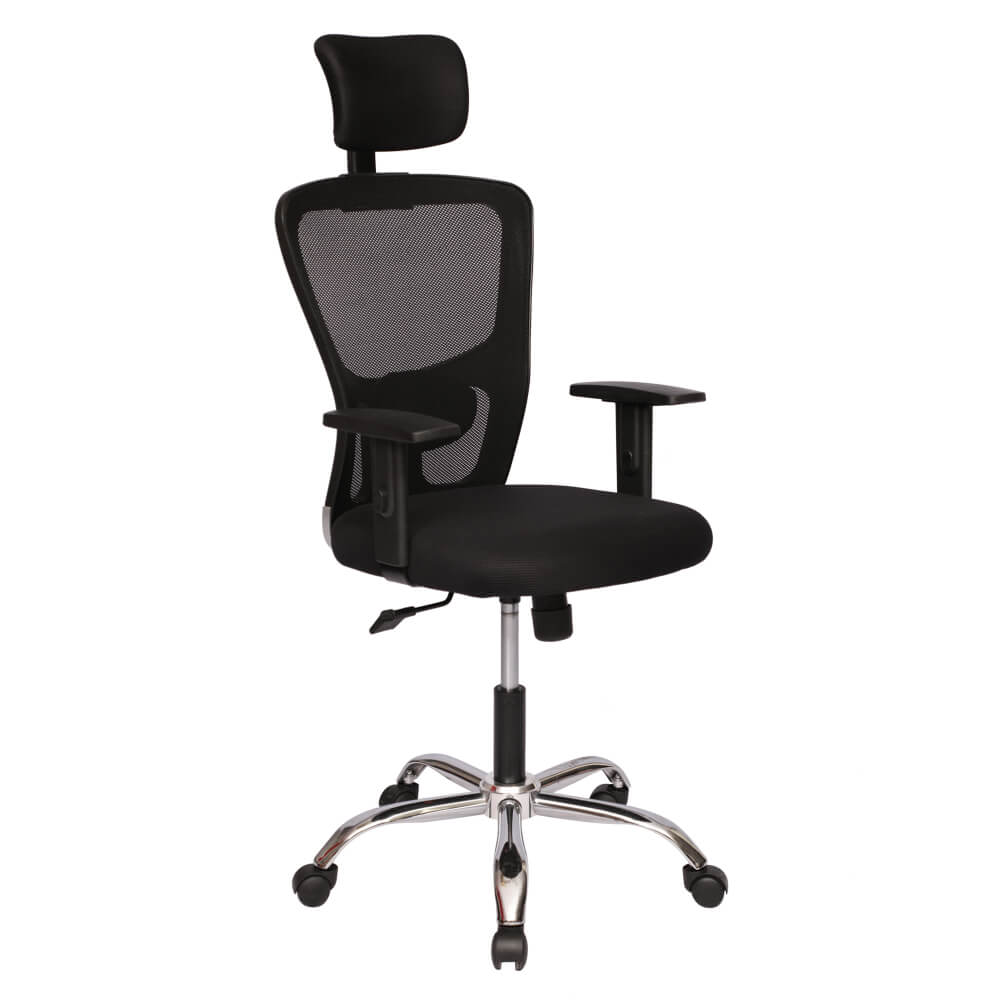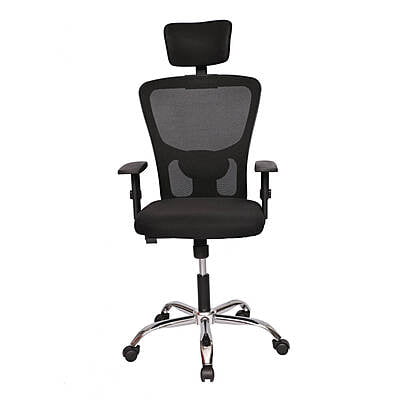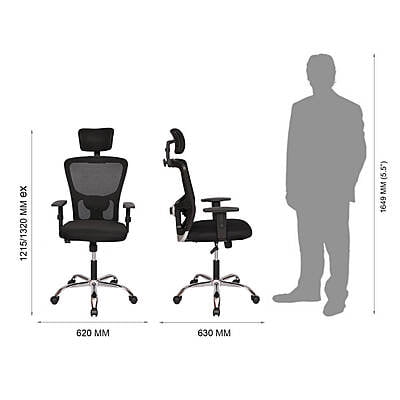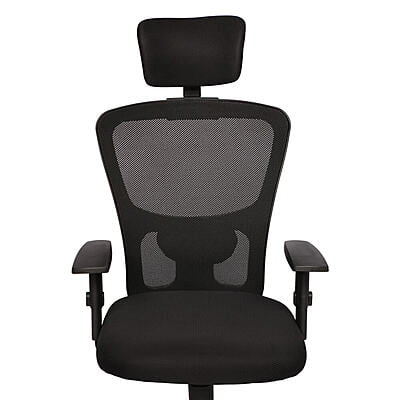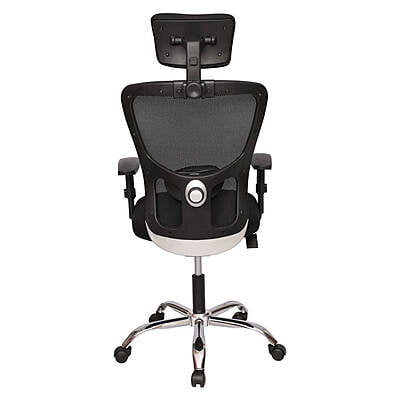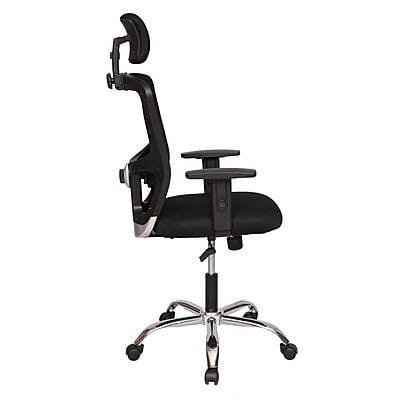 PST Jazz Hb High Back Chair||Black||Office Chair
Best Office Chair in Chennai
Product Details
Specifications
Backrest Type: The back seat support is covered in a mesh-type fibre that has multiple holes so that air can circulate around your Back and prevent sweating while you sit comfortably.
Lumbar Support: When you spend a lot of time sitting at the office, lumbar support is utilized to prevent back strain. The support at your back location is adjustable and fixable.
HeadRest: Headrest is offered with the chair to prevent neck pain when working while seated. You can position the headrest wherever feels most comfortable to you.
Armrest: The chair's armrests can be adjusted at a various height. Your handrest can be set up to your preferred position with ease.
Adjustable height: For people of different heights, hydraulic gas lifts are available to manually modify the chair's height; they make it simple to establish your height position.
Seat: Upholstery cushions are made of molded foam. It is lightweight, strong, and has a high density. It has the strength to support the massive weight.
Chrome Base: The five-pointed legs of the chrome base are created to be strong, robust, and to look shiny.
Wheel Caster: Casters are made up of nylon materials. It cans high flexibility and more durable, easy movements with high strength for long periods of time.
Shipping Details: For a radius around Chennai, shipping is free.

Recommended for uses: Office Chair, Gaming Chair, Healthcare Chair
About JFA
With a legacy of 85+ years, JFA is a trusted name in Furniture, offering Bedroom Furniture, Living Room Furniture, Dining Furniture, Home Utility Furniture, Office Furniture, Sofas & Recliners. Be assured of reasonable prices, wide range and great quality when you shop with us!
Office Chair
Chair Type

Revolving Chair

Color

Black

Armrest Type

Adjustable

Headrest

Adjustable

Lumbar Support

Adjustable

Backrest Type

High Back

Backrest Material Type

Mesh

Chair Height Adjustable

Adjustable

Chair Base

Chrome Base

Features

Adjustable Lumbar Support

Product Dimensions in inches

24.5 L x 25 W

Product Height in inches

47.5 Hmin - 52 Hmax

Seat Size in inches

18.7 L x 19.5 W

Backrest Height in inches

27.7 H

Warranty

One Year Warranty

Delivery

1 - 2 Days

Shipping Details

Fully Assembled Delivery